eSUB offers a Reminder service for all eSUB users. The Reminder service automatically sends reminder emails each work day until the reminder is read and acknowledged by the recipient.
Access Reminders
While logged into eSUB, click the bell icon on the top right hand corner and select "Reminders"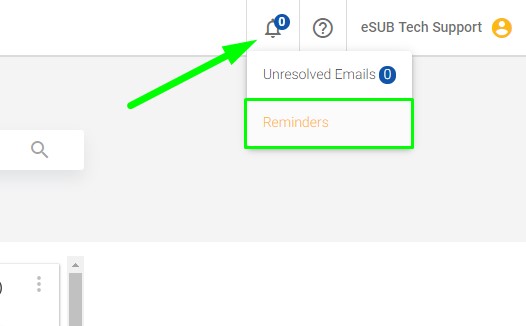 Add Reminder

Email Address
Enter the full email address of the intended recipient of the Reminder email.
Subject
Enter the subject of the Reminder email.
Message
Enter the Reminder email's detailed message.
Reminder Date
Enter the date on which the Reminder email is to commence.

Click the Schedule button to schedule the Reminder email.
Notes
Reminders are independent of the current project.