A Division could be different trades that your company provides. For example; Plumbing, Electric, HAVC, Pipefitting, etc. One or more Divisions may belong to your Company.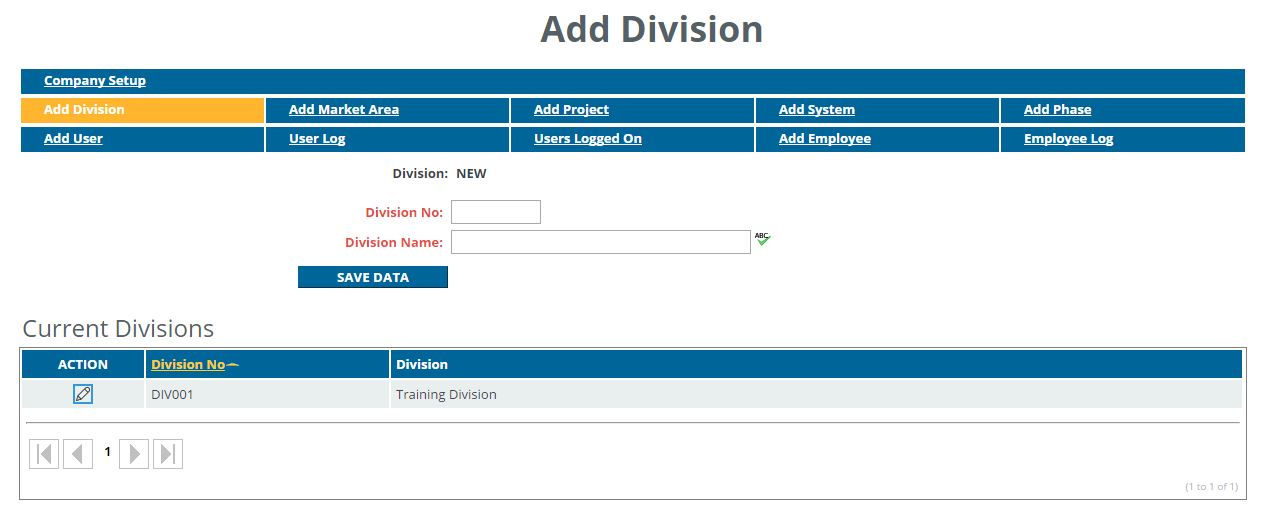 Division No
Enter the code by which you identify the Division.
Division Name
Enter a descriptive name of the Division.

Click the Save Data button to accept the entered data and file the Division in your TRACKpoint database.
Log (Current Divisions)
Action
Displays various Action Icons that allow you to manage an existing Division.

    Click to edit the associated Division.
Division No
Displays the number of the Division.
Division Name
Displays the name of the Division.
Notes
After saving the Division will be added to the Current Divisions log and you will be returned to this page.

The Division hierarchy level is optional; eSUB may be configured to suppress display of this level.
Next Step...
Market Areas may be created and assigned to this Division via Add Market Area.