The Cost Details report allows you to track your budgeted, committed, and actual costs by cost code and cost type. This will allow you to see where you may be trending over or below your budget and make adjustments as needed before the project is complete.
Accessing the Cost Details Report
A user must be granted "Full Access" to Reports > Cost Details in their user access settings
Select a project
Select Reports and Graphs in the tool bar
Select Cost Details under Job Cost Reports
Cost Details Report - Layout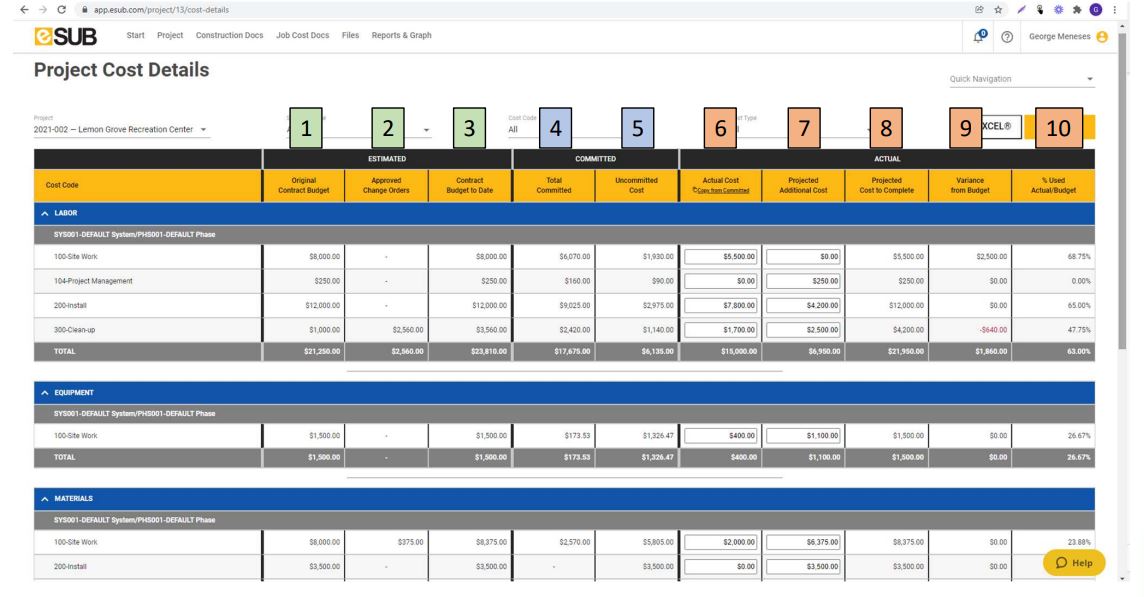 Cost Details Report - Column Calculations
Below are the details on where the information in the above snapshot of the Cost Details Report pull or calculate from.
Related Article: Cost to Complete Report