The eSUB Fieldworks mobile application includes links to various important project documents and information. This video will walk you through enabling these links in the mobile application.
Enabling Project Links
Once you've logged into the Fieldworks mobile app click on the Drop down menu on the top right corner of the Projects page.
Tap Settings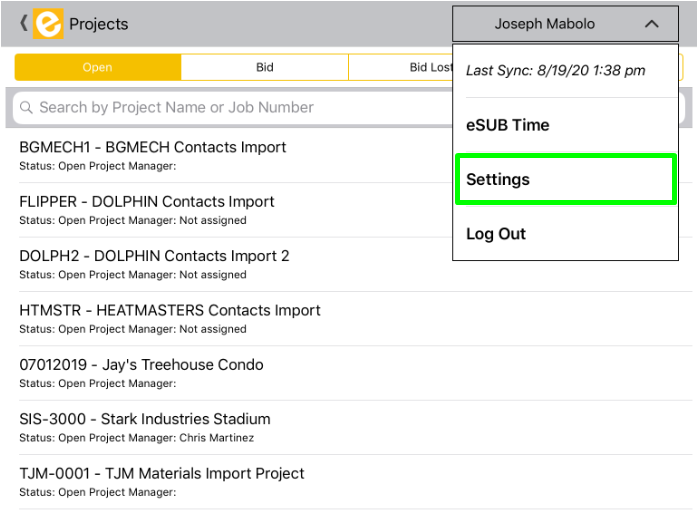 On the next page check each box to enable the desired link
Tap the Back arrow < once changes have been made
These Web links are available for any project accessed on this app instance. Uninstalling the app will disable them once again.