Digital signatures allow users to apply a digitized version of a handwritten signature to project documents. The digital signature displays the user's name and title, and can be applied to any eSUB document for convenience and a professional look for your company. Multiple users may share access to a single digital signature.
eSUB Support is happy to assist with setting up digital signatures for your company as a courtesy. Submit a ticket with Support for assistance.
This article contains the following sections:
Using a digital signature on a document
Using a digital signature is easy - Simply select the signature you would like to use from the Signature field while either editing or creating a document.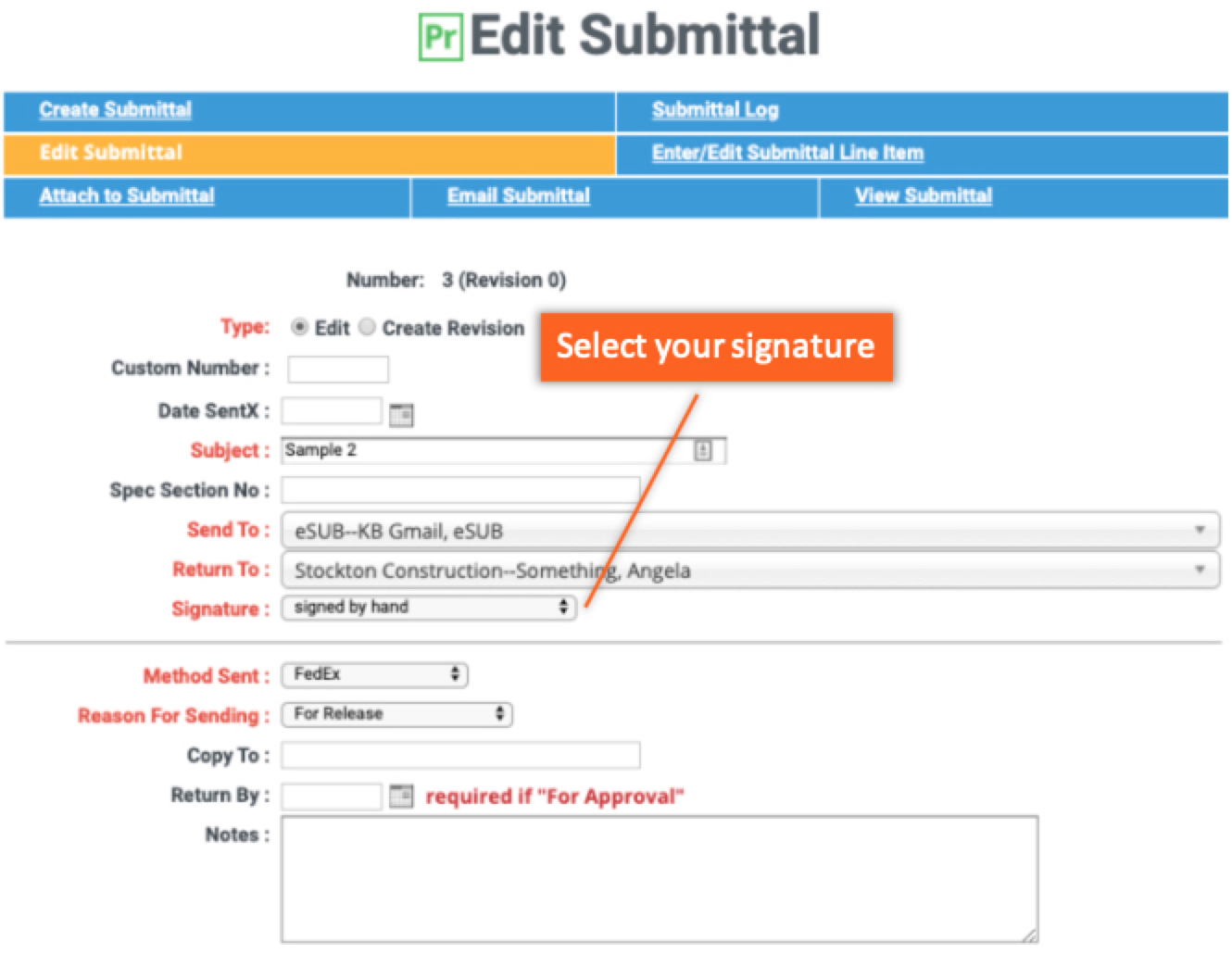 Creating digital signatures
Executive administrators are able to set up their company's digital signatures under Company Setup.

Before getting started It is important to note that digital signatures must meet the required dimensions and file type in order to prevent unwanted formatting issues on documents. Only the following is supported:
500 pixels width x 50 pixels height

.GIF file type
Select Signature under Company Setup
Input the first name, last name, and title and click Next
Select Signature File and choose the graphic you would like to use
Check the boxes under Grant Access for the users that will have access to use the signature
Select Save Data
Editing digital signatures
A digital signature can be edited in several ways at any point by an Executive administrator:
Update signature name or title
Change signature graphic
Grant or revoke signature access
Delete signature
Select Signature under Company Setup
Locate the signature and select Edit
Make the desired changes and select Save Data
Signature permissions access
Digital signatures can be shared among different users in your company, if your business needs require it. An Executive administrator may grant or revoke access to a signature by checking or un-checking the box under the Grant Access column while editing a signature.