What are the ticket statuses displayed in the My activities page? What do each of them mean?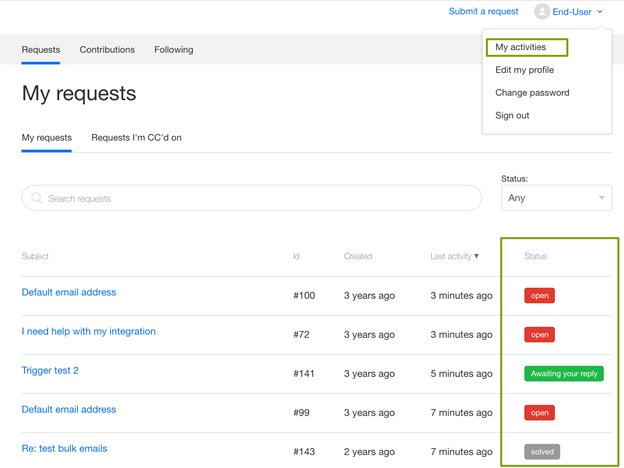 Open - The support team is actively working to resolve the request.
Awaiting your reply - The support team is waiting for your reply on a follow-up question.
Solved - the request was confirmed resolved or satisfactorily answered.
If you have any question on the status of a Support request seen on this screen, please give us a call at (800)-493-3782 option 2