This page allows you to modify eSUB field labels to match your Company's business terminology.  For example: change orders have a field called "Comments / Time Extension Request" you may relabel this to be called "Scope of Work".
To access the Label Manager, go to Navigate>Administration>Company Setup>Label Manager

How to Change a Label:
Select the

Label Type

to modify >

Search For...

Under the

eSUB Text

column find the text to modify.
Under your company column enter your preferred text.  The

Pages Affected

column shows where the changes will reflect.
Save Data.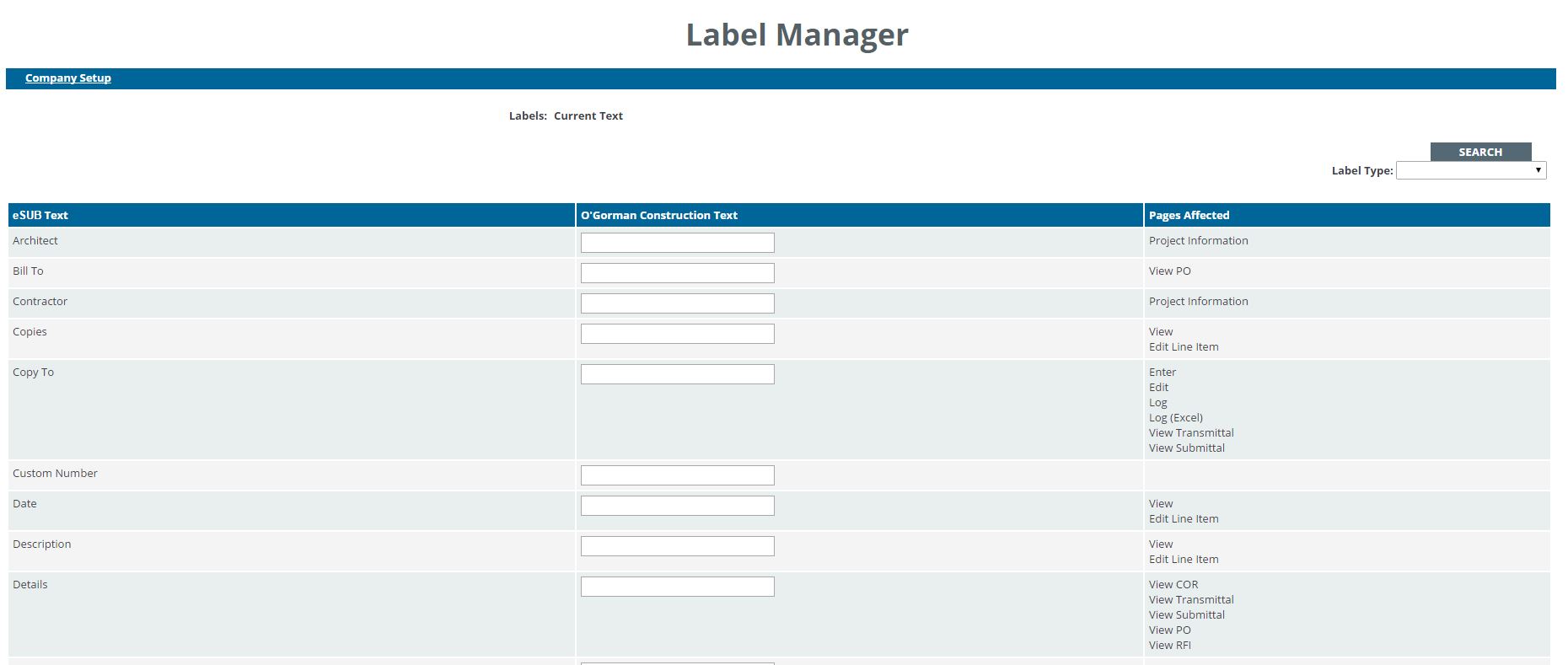 Notes
Once a Label has been edited the new field label will appear on all affected eSUB pages, menus, and documents.