By default, eSUB only allows users to edit Daily Reports for 7 days. To edit Daily Reports older than 7 days, within each project you may change the edit window. Note: The edit window can only be changed per project and cannot be changed at a company level.
Here's how you can change the Daily Report (DR) edit window:
1. Open a project
2. Click Project > Configure Project
3. Click on Advanced Setup > Project Preferences
4. Click on the DRs tab
5. Under the Daily Report Edit Window update the number of days you can edit a DR and then click SAVE DATA.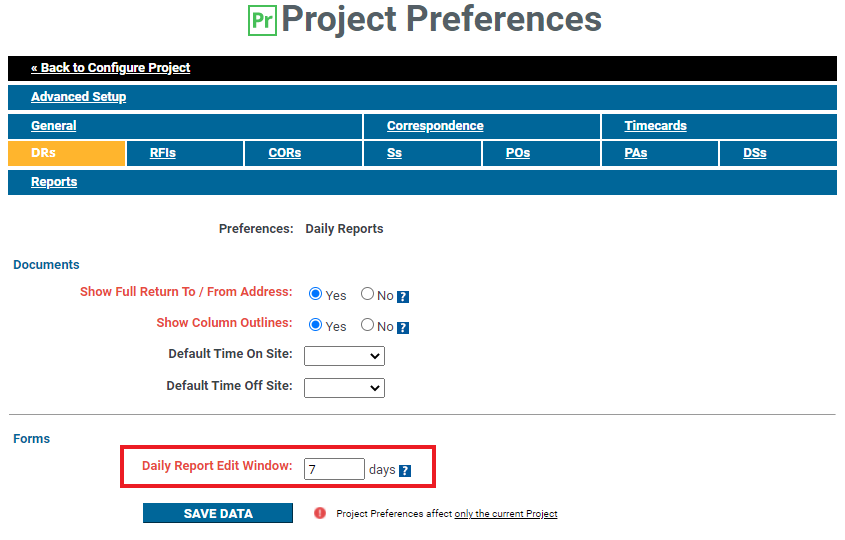 Pro Tip: We recommend adjusting the edit window time to match your company's payroll cycle to align with when Daily Reports (DR)/Timecards are approved by payroll. For example, if payroll approves time from the prior week, the first DR could be from 8 or 9 days ago. In this example, we'd recommend changing the edit time to 10 days to provide enough time to edit DRs if necessary.